Information about Corfu Island and a short travel guide
We have put together just for our customers, about Corfu island and the most popular locations.
Paleokastritsa, Agios Georgios, Arillas, Agios Stefanos, Sidari, Roda, Kassiopi, Acharavi,Glifada,Kalami,Pelekas,Paramonas,Agios Gordios,Old Perithia,Nissaki.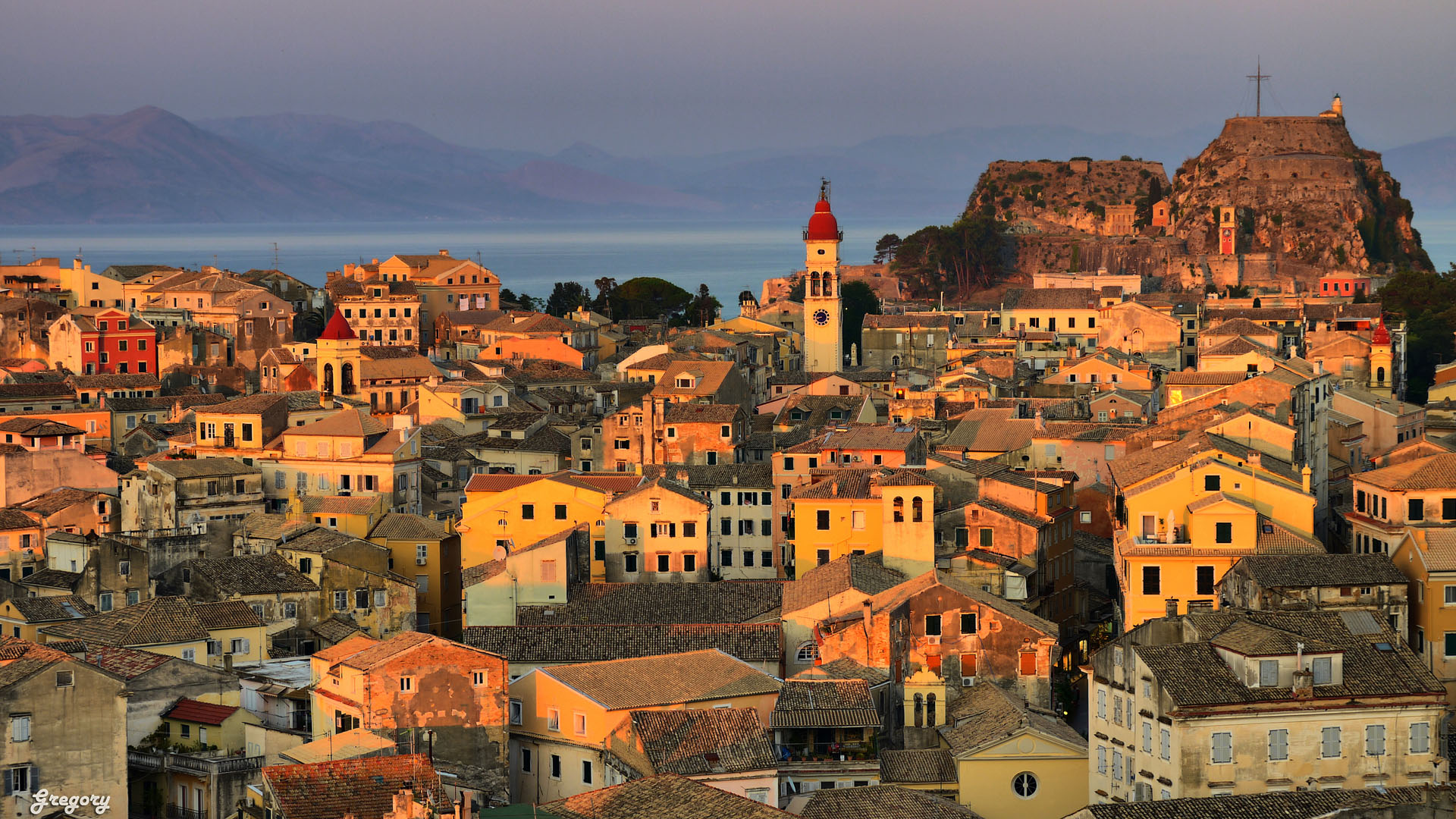 About Corfu
The Queen of the Ionian Sea


Corfu is an island which enchanted poets and kings It's the port which linked the East to the West.
This place offered shelter to Ulysses , the divisive hero of Homer, it was chosen by Poseidon to indulge into his love for Amphitriti, and still it continues to welcome and inspire its visitors to this day: With its pretty, romantic, natural, historic and above all spontaneous nature, visitors find Corfu to be a really charming place. Visitors tend to ask hotel reception desks the same question: "Can I stay here a little more?;"
Europeans no longer consider it to be an exotic destination, however it continues to be one of the most fascinating places in Europe. It offers an impressively varied flora, desert beaches, crystal water, narrow paths through thick, perennial olive trees , Byzantine churches , medieval villages, traditional Greek taverna's (small restaurants) as well as modern accommodation and amusement facilities. Corfu is a place which refreshes the mind and reactivates the human senses.
The climate of the archipel of Corfu is warm Mediterranean. The summer here is warm and relatively dry with a blue sky, often cooled by seasonal breezes, offering the ideal conditions for Surfing, while rarely is it interrupted by rains. The mountainous areas are cooler. The winter here is mild. Rainfall occurs mainly from November till March. On average, there are 3000 hours of sun per year with an average daily sunshine duration of 8,5 hours.